GTZED is a blogging website that covers a wide range of topics including business, technology, entrepreneurship, leadership, gadgets, travel and education. SmartFinix owns and manages this website, ensuring all published content is high quality.
Last Updated: 1st June 2022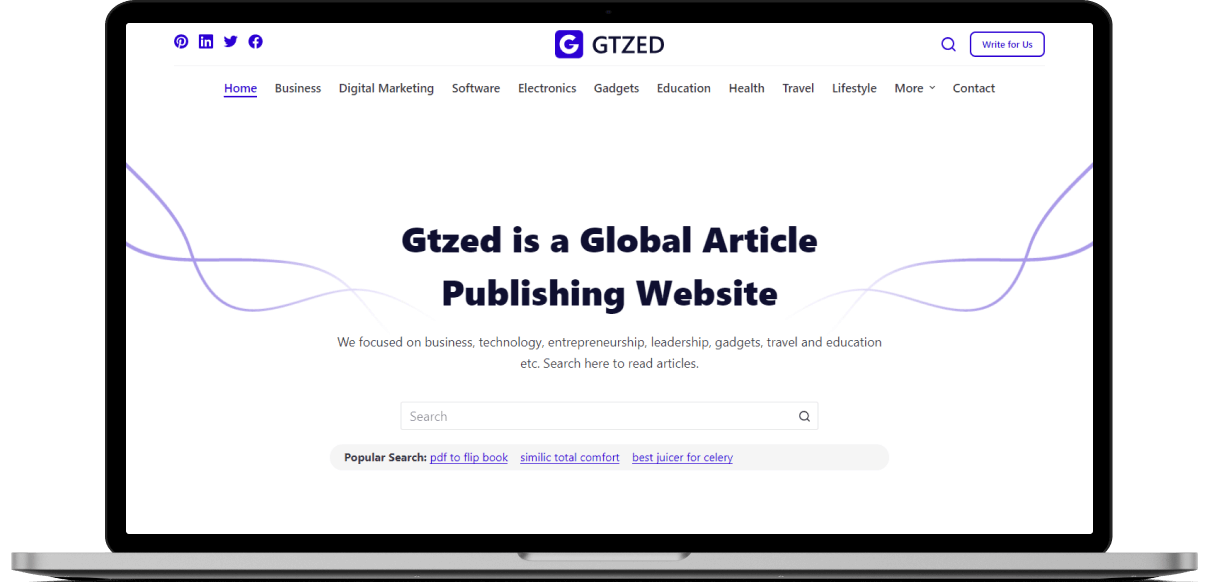 Web design results and solutions
Below, You can check out our efforts to create a website that looks and feels great. Not only is the front end great, but the backend is too!
The style guide helps designers keep their work professional and consistent. So, we always try to make a unique style guide for each new website or brand. The style guide for GTZED is shown below.
According to style guide, We choose the sans-serif font type for typography and blue as the primary color for the GTZED logo design because blue is a color that defines trust.
The GTZED website is designed with the visitor's experience in mind. We take care of the content readability of a single blog page to ensure that visitors have a clean and appealing experience.
After we finish building the website, we test it on a website speed checker. The results are amazing, as you can see below.
Google PageSpeed Insights – Desktop
Google PageSpeed Insights – Mobile
In order to analyze and implement SEO for the website, we integrate all required code and tools in GTZED.
Explore other related projects
Content Marketing Strategy
Request a Free Consultation to learn how we can help your business.
We are here to help you with the best solutions.